Film #10: Imagine: john Lennon
Reviewed on December 4, 2011
Today we are reviewing the 1988 documentary
Imagine: John Lennon
. It laces together footage of Lennon throughout his stellar career in order to take a deeper look at the man behind the rumors. It was directed and written by Andrew Solt.
​
Here is what you should know about this film: Another great film moment in 1988. As a Beatles fan, I have always been more on team Paul. I always felt that Paul was the workhorse, the genius behind the lyrics, and the wrongly accused destroyer of the group. I appreciated John's contributions but have always held a grudge for his "above it all", "Yoko is more important" attitude. Like many, I have also blamed Yoko for the destruction of the group. This film has shown me that I didn't really know the whole truth of what I was talking about.
Imagine
works in the fashion of procedural drama like CSI, to dissect the myths and falsehoods surrounding the Beatles and Lennon. It shows the viewer that the true murderer of the Fab 4 was not any one person, but time itself. What a startling poetic reminder of the old expression "things fall apart". The film's thesis is that the idea of "The Beatles" had run its course and run out of the creative juice that made them original and fresh; it was time to form new ideas.

The film shows Lennon wrestling with these observations from his "quiet" life with Yoko. What I love the most is how the film plays like Lennon's memory. We are taken to his Post-Beatles life in footage of him,Yoko, and Sean. The camera will pan in on Lennon's face where we see tiny glimpses of pain in his meditative expressions. Through those pensive eyes, we are transported back to his days in the German clubs, the meeting with Brian Epstein, the Ed Sullivan show, the Jesus comment, the rooftop concert, the end. We are allowed, for a brief moment, to exist in Lennon's imagination.

I think one of the greatest moments in the film happens when a drifter shows up at the estate in order for John Lennon to give him all of the answers. Just watch this scene and see the look on the man's face when Lennon tells him there are no deeper meanings to his music. You can literally hear the man's heart breaking. Then Lennon invites him in for lunch. It is the stuff of greatness, and changed my whole perspective of JL.

The footage of Lennon and Yoko is so tender and loving. We witness their "bed in" when JL fights with Al Capp, and we see how Yoko and John found strength in each other.Through it all, Lennon remains on a quest to find out who "John Lennon" is; it as great of a mystery to him as it is to those of us on the outside. "I don't believe in Beatles...I just believe in me". He is a husband, an activist, a musician, a father, and an enigma.

I would like to apologize to Yoko here and now, for my bad mouthing. She tried to keep JL going, to inspire his great lyrics throughout the 70's. We see a woman who loves the John Lennon that we can never know. Oh, and the music!The filmmaker splices in the perfect songs from the Beatles era and the JL/Yoko era in order to create the background emotion for their story. A particular transcendent moment occurs when Lennon is assassinated and they play "Day in the Life" behind a slowly falling pair of glasses. I love it for its symbolic representation that he could never escape being "John Lennon:of the Beatles". Clearly, Julie Taymor may have been inspired by this moment for inspiration at the presumed death of Lucy in Across the Universe. My only beef is that McCartney was not interviewed, but maybe that would have defeated the possible purpose of the film, uncoupling John Lennon from Lennon-McCartney.

I will not spoil anymore of this film. This is a documentary you must see. It takes us into a pop culture phenomenon to reveal that, behind the music and the fame, there was just a man trying to find his way like the rest of us. It is a love letter to a figure that defined the Baby Boomer generation, who in 1988 were beginning to venture into their 40's. It is also like an early warning about celebrity worship and 24 hour a day celebrity journalism that would fill the internet in the decades that followed 1988. It was, after all, this celebrity worship that killed Lennon and seems to be breeding and destroying modern day celebs. It truly shows us the motivation for John Lennon when he wrote."Life is what happens to you when you're busy making other plans" SEE THIS FILM!
9 out of 10
Here is what Roger Ebert had to say about
Imagine
in 1988
Powered by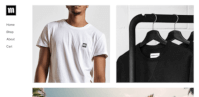 Create your own unique website with customizable templates.