Film #18: Biloxi Blues
Reviewed on February 29, 2012
Today we will be reviewing Neil Simon's "Biloxi Blues". It stars Matthew Broderick and Christopher Walken. It was directed by Mike Nichols (uber legend) and written by Neil Simon. (uber legend)
The Plot
The plot is your standard "boy from the city goes off to basic training" film. Eugene (Broderick) is shipped to Biloxi for basic in 1945 to train for WWII. This is the 2nd part of Neil Simon's Eugene trilogy (which are semi auto-biographical) after Brighton Beach Memoirs and before Broadway Bound. The movie opens with a very sweet, lazy summer version of "How High the Moon" as we follow the troop train across the nation. While on the train to Biloxi, we discover the different personalities of the recruits that Eugene will be training with . You have the shy kid, the overly macho kid, the scared kid, the kid trying to act tough in the face of all of the testosterone, and Eugene…the recorder, the observer. Fart jokes are made, challenges are laid down, the hardships of being crammed in a troop train bound for tropical Mississippi are examined. Once on base, we meet the hard nosed Sgt. Toomey (Walken) who makes it clear that he will break the soldiers by turning the strong against the weak and visa versa. He continues to speak for Eugene in getting the larger men of the company to do push ups. Throughout the film he deals one unjust blow after another on the company to either pick on them, or make them into fine soldiers. It only becomes clear what his goal is upon taking Eugene into his office in an attempt to shoot him for being weak. Standard "in the army now" sequences abound; long hikes, harsh punishment, cleaning latrines, inedible meals, and weekend leave all play a prominent role. Of course there is also the common soldier theme of searching for a way to lose one's virginity. Through all of the hardships and strife, Eugene continues to write…a habit that ends up getting some of his company brothers into trouble upon the discovery of the journal. The film in its best moments deals emotional punches about the racism, anti-semitism, and homophobia that existed within the armed forces. One cadet goes off to prison for participating in a homosexual act, another is berated and torn down for being Jewish. At its core, it is a film about survival in a "foreign" land.
The Review
I am a mixed bag on this one. Don't get me wrong, I would watch it again, however I have seen better dialog from the master writer Neil Simon. Now on that note, it does not mean that I am not absolutely head over heels for Mr Simon. I have always loved his characters and how they are not overly exaggerated "theater" people. One reviewer from 1988 used the word "simple" to describe his dialog. I don't like that word though because it seems to carry the weight that his characters are easy to write for, that they lack substance. I prefer to think of his characters as deeply realistic without any added gloss or sheen used to manipulate the audience into false emotions. I once performed as Uncle Louis in a stage version of "Lost in Yonkers". I loved that character. Neil Simon not only writes the structure of the character, he also writes the soul of the words that come out of their mouths. You don't fall in love with the characters because the writer tricked you, you fall in love because you believe them to be real. Now, in the film "Biloxi Blues", the dialog is a little stiff. A gaggle of characters try to deliver their lines befitting a humor-drama picture, and a few succeed. However, if I funnel the dialog through the Neil Simon prism then this is a perfect movie with tons and tons and tons of heart. There are many lines in here that are so funny, we all wish we could have half the talent of Simon to write them.
Obviously the softness of the piece melts away at the arrival of the Sgt Toomey. This role is played with the raw energy that only Christopher Walken can bring to the screen. Toomey is like a torture tool of humilation and guilt, but he is also a man with his own wounded pride. You don't want to feel sympathetic for him, but you can't help it either. You begin to feel that out of all of the men in the company, he is the one who loves them most of all. Obviously, we learn that he cannot survive in the army with emotional attachments to his men and the climax occurs. Walken is amazing in this role! In fact, one of my favorite moments of interaction is the first meeting of Toomey and a very Woody Allenish Arnold Epstein.
Toomey: Epstein, Arnold B.
Arnold Epstein: Ho, ho!
Toomey: Are there two Arnold Epsteins in this company?
Arnold Epstein: No, sergeant.
Toomey: But I heard more than one Ho.
Arnold Epstein: Yes, sergeant.
Toomey: Epstein, Arnold B.
Arnold Epstein: Ho!
Toomey: One more time.
Arnold Epstein: Ho!
Toomey: Do I make myself clear, Epstein?
Arnold Epstein: Ho!
Toomey: Do I make myself clear, Jerome?
Jerome: Ho, yes!
Toomey: Ho what?
Jerome: Ho nothing!
Toomey: Are you having trouble understanding me, Jerome?
Jerome: Ho no. I mean, no ho, sergent. Just plain ho.(imdb)
​As far as Broderick, he has always been a dynamic actor. I did notice though, that he played this character with the same mannerisms and inflections that he would play with Finch in How to Succeed in Business years later on Broadway. But, he did originate this role on Broadway…so he must now what he is doing. I really got the sense from him that he was successfully channeling a nervous, want to be pacifist writer. The scene at the brothel is a fantastic piece of dialog. (Park Overall as the prostitute also does an excellent sequence) Speaking of "stand out acting", make sure you take note of 1988 film project favorite Casey Siemaszko. We have loved his work ever since we saw him in 3′O Clock High, and Stand By Me. He does another great, if not under-appreciated job in filling each scene with emotion and heart. Again, check out the sequence at the brothel. However, what really stands out for me in the film were the somber moments when the viewer is punched by the bigotry found within the system. Most of the film is played on a "so, this happened and then this happened" flat plain, but the tension and unfairness of the situation plays out against the lives of the characters you care about. The acceptance of anti Jewish remarks is where the film begins to take on a truly serious tone. This feeds the undercurrent that leads to arrest of a closeted homosexual soldier and the eventual crack up of Toomey. Overall, I would say that you should watch this picture (as well as the rest of the trilogy). It is not "Full Metal Jacket" , "Glory"or "The Hurt Locker", but it does grant us a great insight into the mind of a young man heading off to train for a desperate war. It also paints a personal narrative of life for the soldier as the war started to wind down in '45. These guys would go off to become the parents of the baby boomers and move into suburbs and the like. So in a real sense, the film portrays that last moment of abandon before the responsibilities of reality kicked in (as if it is possible that death in battle was even comparable)
8 out of 10 stars
Powered by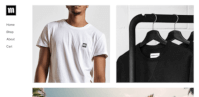 Create your own unique website with customizable templates.