Film #20: Eight Men Out
Reviewed April 23, 2012
Today we will be reviewing the 1988 baseball pic, "Eight Men Out". It stars a plethora of top notch actors; John Cusack, Charlie Sheen, Christopher Lloyd, David Strathairn, D.B. Sweeney, Clifton James, John Mahoney, Michael Rooker, Bill Irwin, and on and on. It was directed by John Sayles (who also plays a role) and written by Eliot Asinof and John Sayles.
The Plot:
The plot is the biographical story (based on the book by Asinof) of the rise and fall of the 1919 White Sox, called one of the greatest teams ever to play the game. They will forever be known as the "Black Sox", due to the involvement of the key players in a gambling scheme to throw the 1919 World Series. We meet the cast of players through their on and off field personalities.
The story itself revolves around the private discussions and decisions of the players and how they impacted each other on the sacred field. The audience is taken through the ethics of each player when faced with the gambling scheme. There is Buck Weaver(Cusack), the moral compass of the team who fights with all his might to keep his team together, while not finking on his friends."Shoeless" Joe Jackson(Sweeney), illiterate, slow of wit, one of the greatest natural players in game, wrestles his conscience about destroying his gifts in order to fit in.Chick Gandil(Rooker), the "brains" behind the operation, deals with holding together a deal that is going south with too many players, while fearing for his life. Eddie Cicotte (Strathairn), the pitcher who is passing his prime and is not getting treated squarely by management, who sells his shaky morals in order to begin the fix in Game 1 against the Reds. Lastly, there is Lefty Williams, the anchor-gentleman-pitcher who signs up in the plan in order to remain as an older player who wants to be one of the young kids.
The other members of the ring play supporting roles throughout the film, but are as equally important to this story of ambiguous ethics in a fast paced post WWI America; Hap Felsch (Sheen), Swede Risburg (Don Harvey), Fred McMullan (Perry Lang). The actions of the men play against the futile attempts of team members, reporters, Chicago fans, and manager Kid Gleason (Mahoney) to stem the tide of the corruption. The gamblers sit above the action, controlling the puppet strings like Mephistopheles laughing at those who took the Faustian cash. Arnold Rothstein (Michael Lerner)sits cool, calm, and in charge as the king of the gambling cabal while those who are using(stealing) his money run around trying to pick up the pieces of a deal that is spinning out of control. All in all, the film follows the game by game action of the World Series, the tug of war of souls, and the final verdicts of the court room and of Commissioner Landis. The question remains, what really happened to the White Sox of 1919?
The Review
I gotta be transparent with all of you. I have a couple of biases when it comes to reviewing this film. 1. I love baseball 2. I love baseball movies 3. I love the history of the post WWI era. 4. I love studying the history of Chicago in 1919. 5. I sympathize with Shoeless Joe Jackson in the same kind of root-for- the -victim -of -history mentality that keeps me supporting Aaron Burr, William Jennings Bryan, Jack Johnson, and Pete Rose. 6. I adore movies that star John Cusack, Charlie Sheen, John Mahoney, D.B. Sweeney,David Strathairn and the rest. In short, this movie already had me at the Chicago Jazz music that rolls over the credits.
What I adore about this movie is the way it plays like a three act play. In Act I we are introduced to our cast, a mess of ball players trying to take advantage of their "greatest team" moniker while they are still together and still young, a group of gamblers who want to turn the boys into short term cash cows, an adoring public shown through the "Dead End" type street urchins of Chicago's south side, a manager that swoons for his boys, and a team owner who wants to drain every last bit of talent from these young men before they dry up and he can kick them to the curb. (The ruthless Charles Comiskey, played marvelously by the always dynamic Clifton James). We see them interact, we see how circumstances for each character to face their own morals as the deal is made.
Act II sees the outcome on our players of their choices; the tangled web that is weaved of cross and double cross. We see the outcome on the fans, on the team, on the press, on Comiskey's sour expression, and on the disbelief of Kid.
Act III sees the boys have a change of heart and the mood is lifted, but then comes the realization that once you sell your soul to the devil, payment must be made. To cap it off there is an epilogue that sends us off weeping for what might have been. I would recommend to whoever is reading this, that an "Eight Men Out" musical might make a killing. It has everything; moral crisis, fun loving ball players, seedy underbelly, internal and external strife, and baseball.
Imagine the song lyrics, " I may be illiterate and shoeless, but I will never be soulless" "What a tangled web Buck Weaver weaves, when first he denies that he decieved"….you are imagining it now aren't you? (I want tickets to the opening). Everything Shoeless Joe touches turns to gold. This film, "Field of Dreams"(can you count it as a sequel?), even Damn Yankees uses his name.
What I love about this movie is the way it plays with your own sense of morality. You find yourself being angry at the ballplayers for spitting on the sacredness of the game, angry that they threw away a talent that only a few people possess. "How could they?", you yell, taking the side of Eddie Collins (Irwin). Then on the other hand you see how Comiskey treated his players, like how he benched Cicotte so he wouldn't have to give a 30 game bonus, and you ask yourself if you wouldn't have done the same thing in their place. You see Commissioner Landis' point, but you also hate his decision to blacklist the players from baseball.
As a baseball fan you question your own sports double standard when you stand against men like Mark McGuire and Barry Bonds who allegedly took drugs to taint the averages in a game that relies on averages and statistics, but support men like Jackson and Pete Rose because they gambled, but didn't stop using natural talent to rack up their stats. This movie is a puzzle that gives you no solution. It is great writing.
What I found lacking in the film comes from my sense of history of Chicago in 1919. I would have liked to see a little more of the impact of the decision to taint Chicago baseball on the city. Chicago in 1919 was a bomb that kept exploding. Not only was it experiencing a post WWI population boom of blended races, religions, and economic classes, but it was a hotbed of anti war progressive era Socialism. The Red Scare hit Chicago hard, and those under the microscope hit back. There were several bombings just on New Years Eve as the year opened.
It was a place of racial tension, as the Great Migration led African Americans north to seek industrial jobs. That year, Chicago became part of the string of race riots that gripped the northern US known as the Red Summer. Eugene Williams, an African American, was killed by a rock thrown by a white beach goer when Williams drifted into the "white section" of Lake Michigan. Tension followed when an African American was arrested by the local police. What followed was a 5 day riot throughout the Southside of Chicago, that saw death and property destruction between African American and the mostly Irish residents.
The beginning of the year saw the advent of Prohibition,which led to a rising criminal class in Chicago led by Johnny Torrio. In 1919 , Torrio invited a young man from Brooklyn to move to Chicago to help run his criminal enterprise. That new Chicago resident was Al Capone. The murdering would ring out throughout the neighborhoods throughout the decade.
Jazz music, drinking, youthful rebellion were spreading all over the Southside as young Americans took stock of the nation's dead from WWI and the 8,500 Chicagoans who fell to the Spanish Flu. In the middle of all of these changes to the neighborhood was the greatest Baseball team the nation had ever seen. They probably carried the hopes and dreams of those Southsiders, probably gave them hope and something to unify themselves with, despite their separations. And…then they cheated. They took cash and tanked the World Series. That must have been a punch to Chicago's already bloodied nose. I guess I would have like to have seen more of that. Maybe I am the only one.
Anyway, the cast is a director's dream. So much a dream, that the director put himself in the film to act with them. Can you ever beat a 2 hour stint at the movies watching the honesty of Christopher Lloyd's characters? Even his most loathsome character has a twinkle in his eye that tells you he knows something you don't. Kevin Tighe is perfectly snake like as Sport Sullivan, a role he will perfect as con man Anthony Cooper on "Lost". Cusack plays perfectly the pain and frustration that must have eaten Buck Weaver alive throughout his life, evident by his life struggle to get reinstated. The trial scene from John is some top notch work! Sweeney is how I always have seen Shoeless Joe, a man who had great abilities, but who used them to play the game he loved. Sweeney plays it with an innocence that is very haunting. What else can be said, Rooker is great, Mahoney is great (good to see him and Cusack in their solo scene at home plate as pals. It plays a great contrast to the outstanding work they did squaring off for Diane Court's affections in "Say Anything") The great Studs Terkel is great…I could go on..but everyone is so great.
It must have been something to be in the company of this group of actors during table reads and filming. So much talent at one table is a rare thing. The score is a perfect mix of up tempo rags and melancholy jazz. The settings are gorgeous…of course I am a sucker for old timey city scapes (filmed in Indianapolis at the old Bush Stadium). All in all, a great film with a great story to tell about a time in American history when the ideals and traditions of a nation were being reexamined by those who rewrote the rules from the urban streets.
9 out of 10
What Roger Ebert said in 1988
Powered by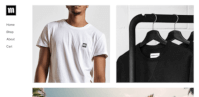 Create your own unique website with customizable templates.